General John A. Logan's
Memorial Day Order

The Unknown Dead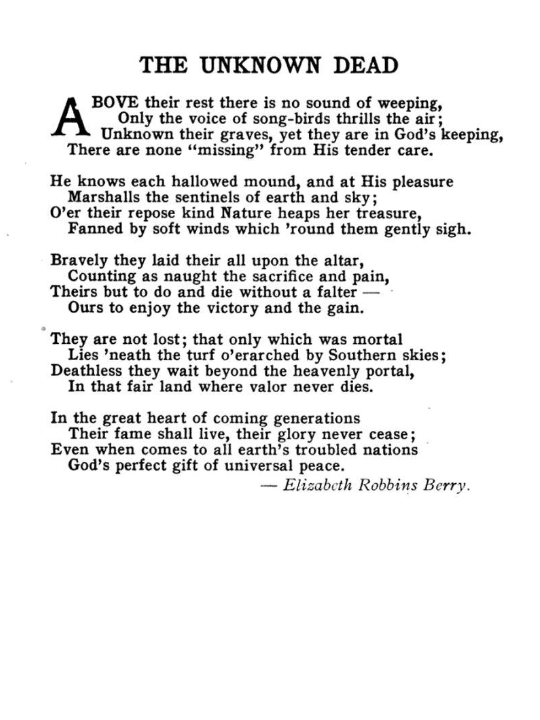 May 30th is "Indiana Civil War Soldiers' Memorial Day" by proclamation of the Governor, thanks to the efforts of Brother Bruce Kolb, PDC.
2018 Proclamation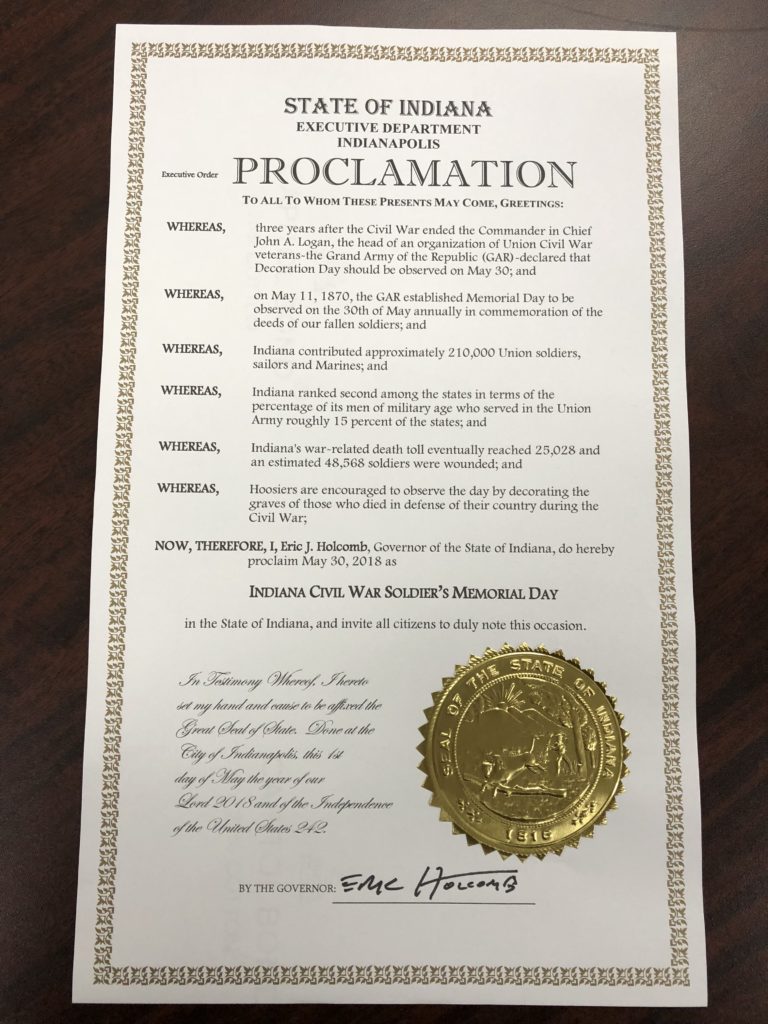 2017 Proclamation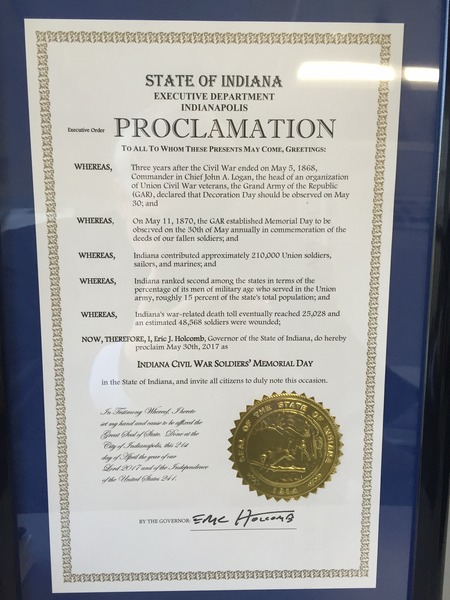 Click on any document image to view full size and/or print.
2018 Ben Harrison Camp Memorial Day Program Honoring the 150th Anniversary of Memorial (Decoration) Day by placing flowers at the graves of General George Francis McGinnis, Sgt. Jonas D. Goodnoe, Musician 3rd Class Edward Black, Lt. Col. Hans Blume, Private James W. Southard, and Private William Muecke (G.A.R. Member).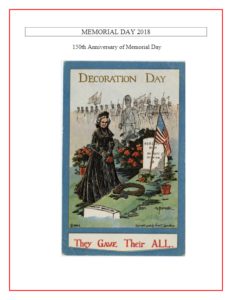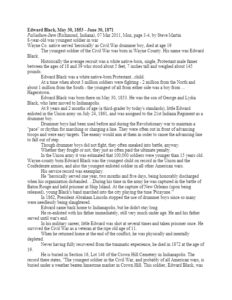 2017 Ben Harrison Camp Memorial Day Program Honoring General George Francis McGinnis

2016 Ben Harrison Camp Memorial Day Program Honoring Dr. Collins Thomas Binford

2015 Ben Harrison Camp Memorial Day Program Honoring Major General George H. Chapman

2014 Ben Harrison Camp Memorial Day Program Honoring MOH Awardee Charles W. Brouse

2010 Ben Harrison Camp Memorial Day Program Honoring
Major General James Richards Carnahan

2009 Ben Harrison Camp Memorial Day Program Honoring Private John W. Gentry

This Day In Civil War History
No Events
Join Our Yahoo! Group E-mail Lists
Upcoming Meetings & Events
April 13 @ 8:00 am

-

5:00 pm
Please follow & like us :)
Like Our Facebook Page